The Need for Power
January 18, 2016
Dr. George Watts, Laurie Blazek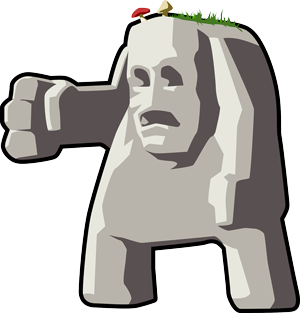 Have you ever worked for someone you would describe as having a "need for power"? Unfortunately, most of us have at some point in our career.
So, what is behind this ego driven need? And, if this person is your manager, what can you do about it?
First, it is important to understand where the ego need for power stems from. The need for power is healthy when it is due to a earnest desire to be a force of positive energy - the desire is to improve performance and team culture. But, if the need for power stems from the ego's need for validation, then the power drive is due to arrogance and self-absorption.
A manager who relishes authority and power has a negative impact on team culture. Being feared eventually creates a "yes man" culture based on flattery and deference. The executive's subliminal message is "I'm taking care of number one". These overly dominant leaders often fail because they never build a bankable long-term management team. The most talented employees, the "A" players, eventually tire of a culture that focuses less on everyone's success and more on how to make the boss look good.
But "B" team players, all too willing to have a job that pays them more than they are worth, willingly oblige their boss's need for power. Of course the company eventually loses. "B" players can't compete with motivated "A" players.
If you are an "A" player and are working for someone with an ego need for power, it's like working for the bully in the playground. So what is the best strategy to deal with the bullying boss?
Interestingly, standing up, in an authentic and genuine way is often an effective strategy. Why? Because ego driven executives often lack the capacity for genuineness and will be unconsciously intimidated by this approach. Often the result is that you can gain power in this interpersonal dynamic through authentic confrontation. This isn't easy to do but confronting the bully in an authentic way can actually gain you respect and shift the power balance. Try it. You really have nothing to lose because you will ultimately leave anyway! Here is an example: "I felt defensive when you dismissed me so quickly in front of my team. I am asking that you allow me to finish my communication to the team before you speak. Would that be reasonable to you"?
So, the ultimate question begs, "Why do companies hire and even promote power seeking jerks"? It comes down to interviewers not doing an effective job. Essentially, they get "sold" on the applicant's extroversion, (seeming) charisma and dynamic interviewing style. I have seen this happen again and again in our talent management consulting practice. Sometimes, the whole culture becomes infected with these types and the result is some version of an adult Lord of the Flies.
You are not powerless against the controlling boss. Remember, they are human after all and authentic confrontation may just be your best weapon against the playground bully.